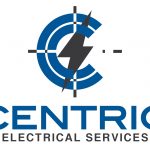 Website Centric Electrical Services
Centric (www.centricgc.com), an established multi-state industrial electrical contractor, has an immediate opening for an experienced electrical foreman for on site management of electrical activities for industrial projects in the Gulf South Area.
A detailed job description is as follows:
Electrical Foreman
Responsibilities:
Supervise and coordinate crew of electricians, apprentices, and laborers in industrial work environments
Perform electrical work as required to fulfil company and project goals
Become familiar with blueprints and construction documents, do takeoffs and layouts as required.
Creates a production schedule and keeps it updated on a regular basis.
Understand, communicate and implement company policies and procedures; ensure consistency and quality control.
Manage the inspection service process with local and county municipalities.
Keep a daily log of all activity on the job site and keep the office informed.
Communicate unforeseen conditions and changes to the Project Manager that may affect the schedule, quality and cost of the project.
Understand and adhere to OSHA requirements and Centric's safety policies, including assuring all employees and subcontractors are adhering to OSHA safety requirements on all projects.
Coordinate resources between project teams as needed.
Minimum Qualifications:
High School Degree or Equivalency Certificate Required
NCEER Electrical Journeyman Certification Required
Electrical Vocational School Degree or Certificate Preferred
8 Years' experience in the electrical Industry with at least 5 years as a Journeyman
Knowledge of NFPA 70 (NEC Codes) and NFPA 70E (Electrical Safety)
Excellent communication skills
Ability to read plans and schedules
Must be able to handle multiple tasks concurrently
Strong commitment to safety and knowledge of OSHA requirements
Commitment to maintaining a Drug Free Workplace including initial hire and random screening
Clean Driving Record w/ Current Driver's License
TWIC Card Required
Compensation:
Competitive wages based on experience and qualifications
Yearly performance bonuses based on company earnings
Benefits package including health, dental, vision, and life insurances
Retirement plan
Paid time off and paid holidays
Cellular phone allowance
Company vehicle (business use only) and/or vehicle allowance