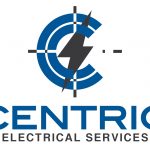 Website Centric Electrical Services
Centric Electrical Services (www.centricelectrical.com), an established multi-state industrial electrical contractor, has an immediate opening for an experienced electrical project manager / estimator for in office management of construction activities for industrial projects in the Gulf Coast Area.
A detailed job description is as follows:
Electrical Project Manager / Estimator
The Electrical Project Manager/Estimator is responsible for working in conjunction with Sales to estimate new projects. The Electrical Project Manager/Estimator is responsible for bid estimates and overview schedules as well as and creating contract schedule of values or control estimate and bid/estimate notes as required. Project Manager duties include overall project planning and scheduling, resource allocation, project accounting, and control, while providing technical direction and ensuring compliance with quality standards. He is the leader who conceptualizes the construction project, and is responsible for its smooth organization, implementation and completion, to the satisfaction of the client.
Scope of Responsibilities:
General
Maintain high standards of professionalism and ethical behavior
Analyze drawings, specifications, proposals, and other project documentation
Development of effective communications and mechanisms for resolving conflicts among the various participants
Estimating
Prepare detailed time and cost takeoffs and estimates
Solicit for and analyze subcontractor and supplier proposals
Review estimates for accuracy and completeness
Monitor and compare estimated costs to actual costs
Research and promote continuous improvement in more efficient estimating methods
Examine construction sites and observe unusual or challenging conditions
Communicate with architects, engineers, and consultants
Assist with final assembly of estimate for presentation to owner
Project Management
Oversee the construction project from start to finish
Perform a key role in project planning, budgeting, and identification of resources needed
Create the teams, develop the objectives/goals of each and assign individual responsibilities
Project accounting functions including managing the budget, tracking if team expenses and minimizing exposure and risk in the project
Ensure that construction activities move according to predetermined schedule
Devise the project work plans and make revisions as and when need arises
Co-ordinate the efforts of all parties involved in the project, which include the architects, consultants, contractors, sub-contractors and laborers
Monitor the progress of the construction activities on a regular basis and hold regular status meetings with all the sub-teams
Maintain strict adherence to the budgetary guidelines, quality and safety standards
Periodic inspection of construction sites
Ensure project documents are complete
Identify the elements of project design and construction likely to give rise to disputes and claims
Serve as a key link with the clients and review the deliverable prepared by the team before passing onto client
Minimum Qualifications:
A Bachelor's degree in electrical engineering, construction management, or equivalent experience.
Excellent communication skills
Ability to read plans and schedules
Must be able to handle multiple tasks concurrently
Proficiency with MS Office with emphasis on MS Project and Excel
Strong commitment to safety and knowledge of OSHA requirements
Commitment to maintaining a Drug Free Workplace including initial hire and random screening
Clean Driving Record
TWIC Card
Compensation:
Competitive wages based on experience and qualifications
Yearly performance bonuses based on company earnings
Benefits package including health, dental, vision, and life insurances
Retirement plan
Paid time off and paid holidays
Cellular phone allowance